Cost of Dental Implants – Westhampton, NY
A Wise Investment in Your Smile
When it comes to replacing your missing teeth, one option stands out above the rest—dental implants. Not only do they replace the visible parts of your teeth but also the root structure beneath the gums. As a result, your restored smile can be just as strong and beautiful as it was before tooth loss. Although dental implants can give you a higher quality of life compared to other replacement options, they do come at a higher cost. However, you shouldn't let the initial price tag deter you from considering this revolutionary treatment.
Factors That Influence the Cost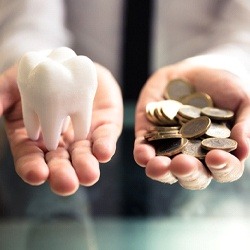 The overall cost of dental implant treatment depends on many things, such as the following:
The need, if any, for preparatory procedures (e.g., bone graft, periodontal therapy).
Number of dental implants.
Location of the implant(s) in the arch.
Type of dental prosthetic that will be attached to the implant(s).
Because each patient's needs are unique, the exact treatment—and therefore the precise cost—will vary from one patient to the next. That's why providing a general estimate is nearly impossible. At your consultation, we take all these factors into account and provide you with an accurate estimate for your specific case.
Stages of Dental Implant Treatment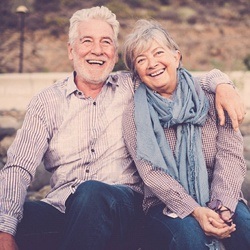 Understanding the process of placing and restoring dental implants can help you have a clearer idea of why dental implants require a higher upfront cost. Here are the steps to replacing your missing teeth with dental implants:
During the consultation, we will visit with you and thoroughly inspect your mouth to make sure it is healthy enough to be successful. We will meticulously plan the placement procedure using our cone beam CT scanner.
We will then surgically place the implant post into the jaw bone.
After you've had sufficient time to heal, you return to our office so that we can place an abutment piece, which connects the implant to the prosthetic above the gums' surface. Then, we take impressions of your teeth so that we can create your custom restoration.
Finally, we affix the restoration to the dental implant, giving you an artificial tooth that functions just like a natural one.
Worth the Long-Term Investment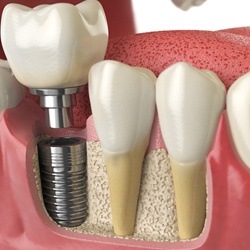 Although traditional dentures and bridges cost less in the beginning, they need to be replaced much more frequently than dental implants. In fact, in addition to lasting only five to seven years, dentures require frequent dental visits for adjustments in between new ones. Bridges typically last about seven to ten years before needing replacement. In contrast, dental implants can last for more than 30 years and require minimal maintenance—the same as natural teeth. Including all of these subsequent maintenance and replacement fees can push the total cost for bridges or dentures above what you would pay for dental implants, making them the smarter financial choice in the long run.
In addition, dental implants provide benefits that other replacement options simply can't, including a stronger bite, more freedom to enjoy the foods you love, more youthful aesthetics, and better preservation of your remaining teeth. Dental implants help you have a higher quality of life with your tooth replacements, giving you more confidence in your smile.
Dental Implants and Insurance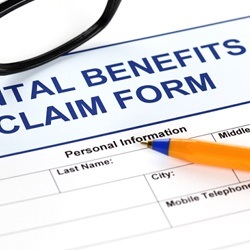 In general, dental insurance coverage does not apply to dental implants; however, if you require preliminary procedures, such as periodontal therapy, this work can be partially covered by insurance. Our team can evaluate your specific plan and help you understand and maximize your benefits.
To learn how much your dental implant treatment would cost, simply contact our office in Westhampton to schedule a consultation.