Emergency Dentist – Westhampton, NY
Quick, Compassionate Care for Those in Need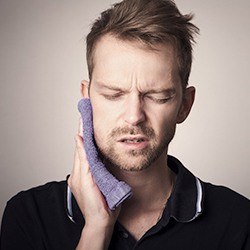 At Beach Dental, we're not just your run-of-the-mill dental office. We want to become your dental home, and as such, we do our best to make our patients feel as comfortable as possible with us—even in the most unpleasant circumstances in a dental emergency. Our evening and Saturday hours allow us to accommodate you more easily when you need us most. You can rest assured that we'll do what we can to fit you into our schedule as quickly as possible so that you can find relief.
How to Handle Common Dental Emergencies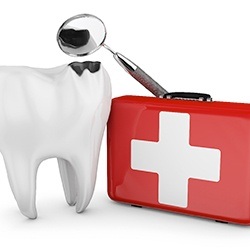 When you're in the middle of a dental emergency situation, it can be difficult to stay calm or know what to do. Our team can provide guidance for you until you can come into our office, helping you increase the chances of successful treatment. Here are just some of the scenarios you may face and how to deal with them.
Toothaches
Tooth pain often results from decay that has reached the sensitive inner layer of your tooth, called the pulp. In this case, a root canal can clear away the infected portions of your tooth while preserving the healthy structure. Before your appointment, you can take over-the-counter pain medication and rinse your mouth with warm water to keep the tooth clean.
Chipped or Broken Tooth
If your tooth gets chipped or broken, try to gather the pieces of your tooth and bring them with you to your appointment with us. We will do our best to salvage your broken tooth, but keep in mind that we may need to extract the tooth if the damage is severe enough.
Knocked-Out Tooth
When a tooth is completely dislodged, time is especially precious. Avoid touching the root of the tooth and carefully place it back into the socket, or store it in milk. Try to get to our office within an hour for the best possible chances of saving your natural tooth.
Lost Crown or Filling
In the case of a lost crown or filling, try to keep the area clean by rinsing your mouth with warm water. At Beach Dental, we have the technology to replace a missing crown on the same day as your appointment, getting you back to full oral health faster!
How to Prevent Dental Emergencies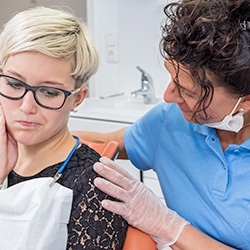 Some dental emergencies cannot be avoided; however, others can. If you do the following, you'll be less likely to experience a dental emergency:
Brush twice and floss once daily.
Visit Beach Dental twice every year for your dental checkup and cleaning appointment.
Avoid using your teeth as tools to open packaging or bottles.
Don't chew on hard things, including ice, pencils or pens, and your fingernails.
Wear a sports mouthguard when you participate in contact sports like football or basketball or in potentially risky activities (e.g., skateboarding, riding a bike).
Cost of Dental Emergencies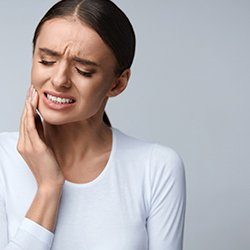 Because the range of emergency scenarios is so wide and varied, the treatments required could be as simple as a prescription or as extensive as extraction and advanced restorative work. In any case, our team of experts at Beach Dental will help you and work with you to understand what you are responsible for paying after dental insurance.
When you need our experienced, caring team the most, you can bet that we'll make your comfort and oral health our first priority. Contact our Westhampton office today!