Teeth Whitening – Westhampton, NY
Brighten Your Pearly Whites with KöR
Over the years, your teeth have been exposed to a lot of different foods and drinks that leave deep-set stains. Coffee, tea, wine, tomato sauce have all left their mark, and maybe even some medications, like tetracycline, have made your teeth appear dull or discolored. Wouldn't you love to turn back time and get that youthful, white smile again? With KöR whitening solution, you can! At Beach Dental, we use this special formula and method to help you achieve the dramatic results you're looking for.
How does KöR whitening work?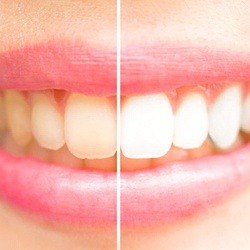 Generally, all peroxide whitening solutions end with hydrogen peroxide, which breaks down to water, oxygen, and radicals and byproducts that bleach your teeth. The trick is to keep the whitening gel fully potent. That's why KöR whitening gel is shipped to us on dry ice, stored in our refrigerator until it is given to you and we even give it to you on ice if needed. KöR's whitening gel is also chemically influenced to produce more evaporation and kept on your teeth for longer periods of time so that the gel can penetrate deeper into the tooth's structure.
Most other whitening gels begin to lose effectiveness after 25 to 35 minutes because your saliva can contaminate the solution, but KöR whitening trays isolate your teeth from your saliva, keeping the gel active for much longer and giving you predictable, noticeable whiteness of up to ten shades.
What is KöR treatment like?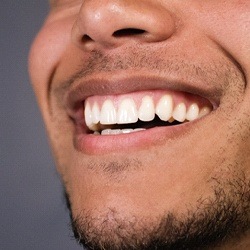 Studies have shown the combination of take home whitening plus in-office whitening give the best results. Here's what you can expect from each step.
Take-Home Whitening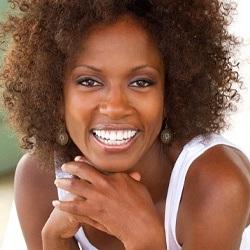 To start off we'll take impressions of your teeth so that your custom whitening trays can be fabricated. These ensure that the surfaces of your teeth are evenly coated with the whitening gel. When the trays are ready, you'll follow this process:
Thoroughly clean your teeth through brushing and flossing to remove debris.
Apply the concentrated solution to the trays.
Wear them according to our instructions.
Repeat these steps for two weeks.
Following this step you'll have an appointment for in-office whitening.
In-Office Whitening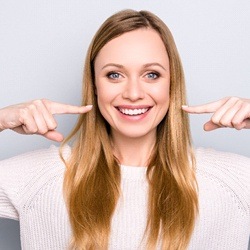 Then, you'll return to our office, where we will take the solution out of refrigeration, apply it into the trays, and place them on your teeth. Without the use of a light or laser, the gel activates and improves your teeth's brightness in a relatively short period of time. With this step we are able to pick a white tooth shade that compliments your skin tone, looks natural and "lock it in".
How do I get started?
Whether you opt for in-office or take-home KöR whitening treatment, the first step is the same: you need to have a consultation with one of our dentists! They can help determine which method is right for you and get you on the path toward a more beautifully white smile. So what are you waiting for? Contact our office today to schedule your consultation!