Dental Technology
The Future of Dental Care is Right Here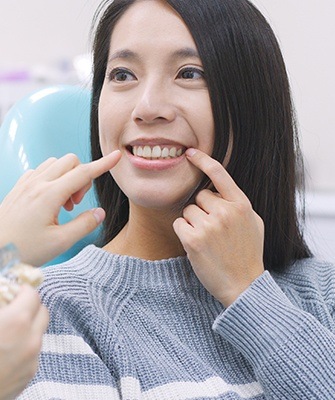 Many of our patients feel like they're stepping into the not-too-distant future when they come to see us. X-rays can be captured in seconds, treatment can be performed with lasers, and restorations can be made by hi-tech machines right before your eyes. This is just business as usual here at Beach Dental where a state-of-the-art approach is essential to how we care for our patients. To come experience it for yourself, give us a call today.
Digital X-Rays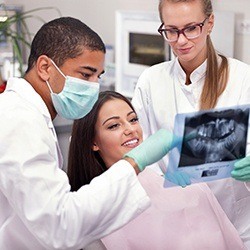 In the past, dental X-rays were captured using film, which took a long time to develop and exposed patients to an uncomfortable amount of radiation. Thankfully, Beach Dental has upgraded to fully digital X-rays, which are not only faster, but sharper as well, and they even emit up to 90% LESS radiation by comparison. We can even show you your own X-rays seconds after capturing them so both you and your dentist are always on the same page about your dental health.
Intraoral Camera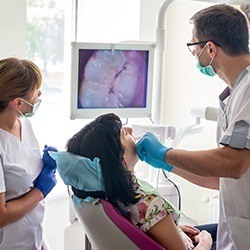 Our intraoral camera will literally change the way you think about your smile. This small instrument allows us to take close-up, high-definition images of your teeth and gums that we can display on a monitor right next to your chair. Your dentist can then use them to explain the current state of your teeth, point out any problem areas, and discuss the benefits of potential treatments. This tool makes appointments much more transparent and easy to understand, granting our patients valuable peace of mind.
Cone Beam CT Scanner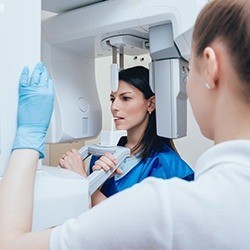 Certain procedures require us to learn more about a patient's dental anatomy than what a traditional X-ray can tell us, such as a root canal or dental implant placement. In these situations, our cone beam CT scanner is the perfect tool. With it, we can generate an extensively detailed 3D X-ray image of a patient's entire mouth and jaw, even revealing the location of sensitive facial nerves so we can avoid them. It allows us to fully personalize a patient's care right from the very beginning.
Same Day Crowns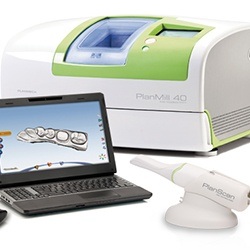 Getting a dental crown used to require a patient to attend at least two appointments, but that's no longer the case at Beach Dental. Instead, our same day crown technology enables us to design, make, and place a fully customized dental crown in just one visit. Now, a patient can walk into our office and leave with a completely repaired smile in about an hour. Plus, the digital impression system means you'll never have to deal with yucky, goopy traditional impression material again!
Soft Tissue Laser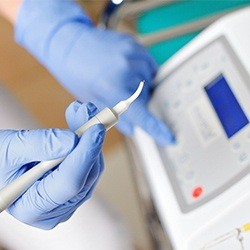 Our lasers are much smaller than the ones you've likely seen on TV or in movies—they actually look more like pens! With our soft tissue laser, we can precisely remove gum disease bacteria or infected tissue while keeping a patient completely comfortable. The laser actually sanitizes and cauterizes as it goes, meaning patients experience almost no pain, bleeding, or swelling during or after a procedure. Treatment is always fast, and most people don't even need local anesthetic!
The Wand
Our doctors understand that many patients feel anxious about the dental care experience. In particular, some regularly struggle with a fear of needles/injections. Thankfully, The Wand helps make this experience very comfortable and stress-free This computer-controlled handpiece delivers anesthetic at a very slow and consistent pace, and the device itself looks much more than a pen than a syringe. Plus, the precise nature of the technology helps minimize unintentional numbing of the lips and cheeks.