New Patient Information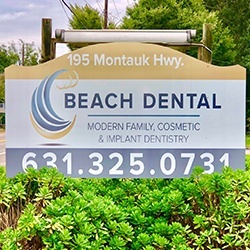 We're always happy to welcome new patients to Beach Dental, and we want you to feel completely prepared for your very first visit. Below, you'll find information discussing what to expect at your initial appointment, our payment options, and even how you can sign up for our own discount plan. If you have any questions after looking everything over, don't hesitate to give our dental office a call. We can't wait to meet you and show you the Beach Dental difference!
Your First Visit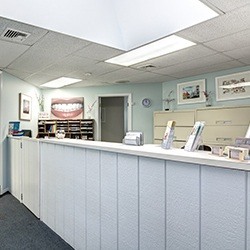 Your visit will start with a complimentary coffee, tea, or water and a brief tour of our office so you can meet the entire team. You'll then be escorted to a room where you'll be welcomed by your dentist, and they'll spend a few minutes chatting with you so they can start learning about your dental history and goals. They'll then perform an oral exam, and if time allows, you'll receive a professional cleaning as well.
Patient Forms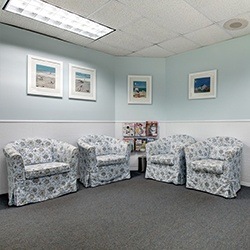 After you schedule an appointment with us, we'll send you our forms in an email so you can fill them out before your visit. You can also download them below if you like. Completing them ahead of time will enable us to check you in faster so your appointment can begin as quickly as possible. You can still choose to fill them out in our waiting room, just be sure to arrive 15-20 minutes early for your appointment.
Beach Dental Plan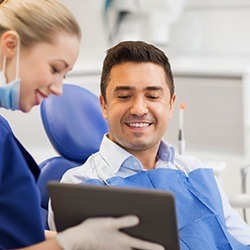 At Beach Dental, we make saving on your dental care one of the easiest parts of the experience. For one low annual fee, you can completely cover your basic dental care for the year and receive sizeable discounts on all other treatments. Basically, you get the same benefits as a traditional plan, but for a fraction of the cost and without the typical hassles. Sound too good to be true? Learn more about our plan and how to sign up by clicking on the link below!
Financing Available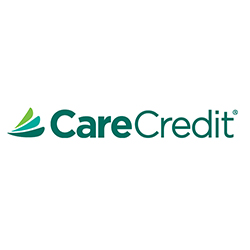 Interested in breaking up the cost of your dental care into smaller monthly payments? We can help by offering you flexible, low-to-no interest financing through CareCredit. They are a third-party partner with a wide variety of plans, and we know you'll be able to find one that works perfectly for your budget. Now, you can get the care you need without taking on all of the financial strain. To explore their different plans and even sign up for one, follow the link below.
Special Offers
With our special offers, you can instantly save hundreds on a variety of dental services, and all you really need to do is come see us! Click on the link below to learn more about our current specials and find one that works for you. These are only available for a limited time, so don't wait too long to redeem one! If you have any questions, be sure to give us a call.