Preventive Dentistry - Westhampton, NY
The Key to a Problem-Free Smile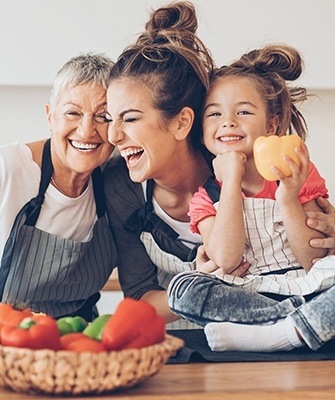 At Beach Dental, we are a "prevention first" dental office, which means our primary goal is to stop dental problems before they begin so patients don't have to get them fixed in the first place! This philosophy will not only help you avoid cavities and gum disease, but it will also keep your dental costs nice and low as the years go by. That's what we call a win-win! To schedule your next checkup and cleaning so we can safeguard your teeth, contact us today.
Why Choose Beach Dental for Preventive Dentistry?
State-of-the-art facility
Friendly, family-like atmosphere
Early, late, and Saturday appointments available
Dental Checkups & Teeth Cleanings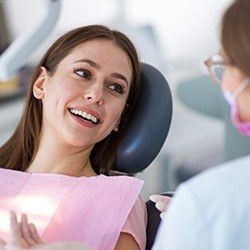 Your dental health is an indicator of your overall general health. Healthy dental hygiene habits, like proper brushing and flossing and regular dentist visits, are the best ways to prevent major dental problems with your teeth and periodontal gum disease. Recent studies have linked oral health issues to systemic diseases such as coronary artery disease, premature birth, low birth weight, and complications with diabetes. Each of our dental hygienists are highly trained and licensed to perform comprehensive, individualized oral exams.
At your first dental exam and professional cleaning, you can expect:
Medical history review
A thorough, tooth-by-tooth, evaluation
TMJ/bite check
Gum pocket check (for periodontal disease)
Digital X-rays
Teeth polishing (special care will be given to cosmetic restorations)
Professional teeth cleaning
Comprehensive scaling and root planing, both above and below the gum line
Gum irrigation with medicine (if needed)
Fluoride treatment (if needed)

Learn More About Dental Checkups & Teeth Cleanings
Dental Sealants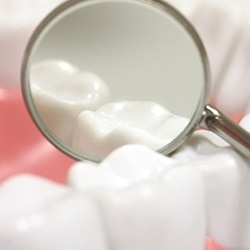 Dental sealants enable us to literally place a thin, invisible barrier over the most vulnerable teeth in your mouth, the molars and premolars. Because of their wide and deeply grooved surfaces, they are the most susceptible to developing cavities by far. However, by placing a protective sealant over them, we can prevent plaque, bacteria, and acids from damaging the enamel. They only take a few minutes to apply and can easily last for over a decade.
Nightguards for Teeth Grinding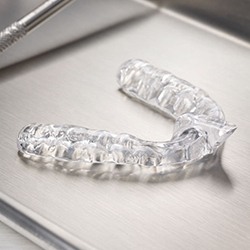 For many patients, the stresses of the day actually follow them into their sleep, causing them to unconsciously grind their teeth while they slumber. When left alone, it can easily lead to flat, cracked, and even broken teeth in addition to morning headaches. Fortunately, we can easily keep a patient's smile protected by providing them with a nightguard. This is a small mouthpiece worn to bed that places a protective barrier between the rows of teeth.
Oral Cancer Screening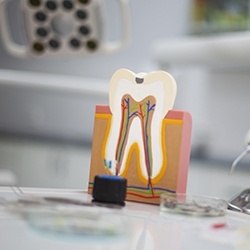 Oral cancer is actually very simple to treat if caught early, so why do thousands of Americans lose their lives to it every year? That's because it's very easy to miss during its initial stages, leading many patients to not be diagnosed until it is too late. However, at Beach Dental, we're trained to spot even the slightest signs of cancer, and we'll give you a quick screening whenever you come in for your regular checkup. If we find anything, we can organize for a patient to get a biopsy and follow-up treatment right away.
Fluoride Treatment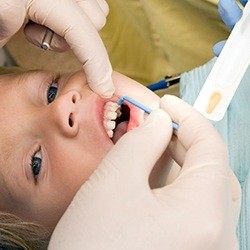 You don't have to look far to find fluoride. It's probably in your toothpaste and mouthwash, and you'll also find it in our office as well! To give your teeth another weapon in the fight against decay, we'll provide you with a topical fluoride treatment at your regular checkups. This can prevent cavities from forming and even repair weakened enamel to give you a stronger and healthier smile between appointments.