White Spot Treatment – Westhampton, NY
Remove White Spots from Your Teeth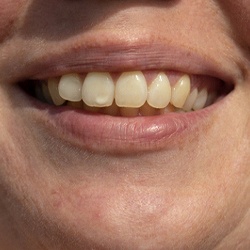 If you're like most people, you want to have brilliantly white teeth. However, spots of white on your teeth can make them stand out in a negative way. Here at Beach Dental, we can help you feel confident about showing your genuine smile again. If you're ready to take away your white spots and improve the appearance of your teeth, give us a call and schedule an appointment with our dental experts today!
What Causes White Spots on Teeth?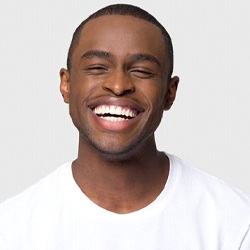 In some cases, white spots are the result of plaque that has calcified on the enamel, leading to tooth decay. If that's your situation, we can resolve the cavity with a simple filling. In other cases, white spots occur when the tooth enamel has been demineralized from acids and poor dental hygiene and then remineralized, creating lesions of calcium deposits just under the enamel surface.
These white spots often affect patients who have had traditional braces, as plaque can accumulate much more easily around the brackets. White spots on permanent teeth may also be the result of consuming excessive amounts of fluoride, which is why it's important to teach children to spit out, not swallow, their fluoridated toothpaste.
What Are the Benefits of Icon Resin Infiltration?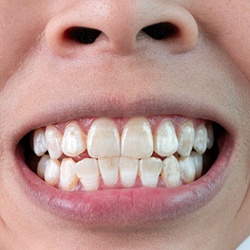 Compared to alternatives for addressing white spots, Icon treatment allows you to keep more of your teeth's natural enamel. This process doesn't involve any local anesthesia, and tends to cost less than veneers and fillings. Plus, unlike veneers, this treatment can be completed in one appointment. Once Icon treatment has been performed, you may choose to have professional teeth whitening, and your teeth should brighten evenly.