Porcelain Veneers – Westhampton, NY
Your Smile Completely Transformed
Do you want to improve your smile, but you're not sure where to start? Do your teeth have multiple flaws that you wish you could resolve all at once? The good news is that you may not need to have separate procedures that stretch over a long period of time in order to get the smile you want. It's possible to address your imperfect teeth with a simple procedure—porcelain veneers. Our experienced dentists at Beach Dental can give you a bright, beautiful smile that you'll be proud to show off.
What are porcelain veneers?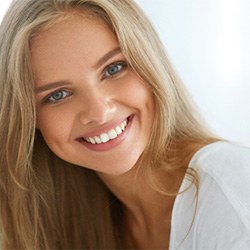 Porcelain veneers are very thin sheets of ceramic material that are attached to the front surfaces of your teeth, essentially hiding them from view. As a result, our team at Beach Dental can use porcelain veneers to improve your teeth's appearance from the following flaws:
Chipped or cracked teeth.
Small or misshapen teeth.
Gaps between teeth.
Discoloration that isn't impacted by professional whitening.
Mildly crooked teeth.
With porcelain veneers, your teeth can have a flawless look that will give you another reason to smile more often and more enthusiastically.
What are the benefits of porcelain veneers?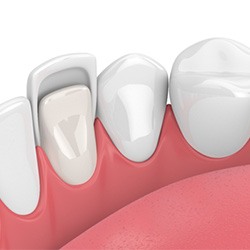 In addition to a beautiful aesthetic, porcelain veneers have the following advantages:
Natural appearance. You won't have to worry about your veneers looking fake. The porcelain material reflects light the same way that your enamel does, so no one will be able to tell.
Durability. Your porcelain veneers are strong enough to withstand normal wear and tear and enable you to bite, chew, speak, and smile with confidence.
Stain resistance. This type of veneer actually resists stains better than your natural tooth enamel for a long-lasting brilliance.
How are porcelain veneers placed?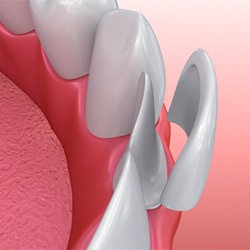 To get started with porcelain veneers with us at Beach Dental, you first need to have a consultation with one of our skilled dentists. After the two of you have discussed your treatment options and determined that porcelain veneers are the right choice for you, we will follow this process:
Your dentist will remove a small portion of your teeth's enamel to make space in your mouth for the veneers. They may administer a local anesthetic beforehand to avoid any discomfort.
Then, we will take impressions and measurements of your teeth and send this information to a dental lab, where your custom porcelain veneers will be created.
Before you leave our office, we will attach temporary veneers.
When the final products are finished, you will return so that your dentist can permanently affix the veneers in place, instantly perfecting the look of your smile.
How can I make my porcelain veneers last?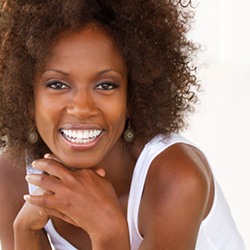 As is the case with most dental work, the lifespan of your porcelain veneers can depend on how well you maintain them. But luckily, they require the exact same home care that you give your natural teeth. Basically, you need to brush twice and floss once daily. We are experts in the in-office care of dental veneers, special pastes and instruments need to used in order for your veneers to last a long time and look beautiful. Keep up with your scheduled hygiene appointments at Beach Dental keep your veneers looking beautiful.
So what are you waiting for? Your dream smile is within reach when you partner with our team at Beach Dental. Contact our Westhampton office today to schedule your consultation!
Understanding the Cost of Veneers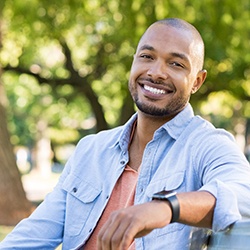 In a perfect world, you would select the cosmetic dental treatment you want without needing to consider the cost. We realize that the price is an important factor in your decision, and we are certainly willing to discuss the financial details and estimate of veneers treatment with you after we've examined your smile in person. Just keep in mind that you can't put a concrete price on that special feeling of confidence in your smile and appearance!
Cost of Cosmetic Dentistry: What's Right For Me?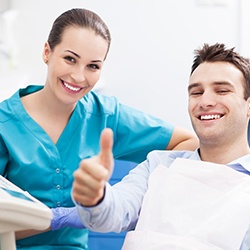 As one of the most versatile treatments in dentistry, veneers can correct many types of flaws that otherwise would need to be addressed with various other procedures. Especially if you have more than one type of imperfection, veneers could be a more efficient and cost effective option!
Braces—If your teeth are only slightly misaligned, veneers can instantly correct the problem, sparing you months of treatment and even some money!
Teeth Whitening—While teeth whitening tends to cost less than veneers, your smile may need additional treatment on top of whitening. Veneers address multiple flaws all at once.
Direct Bonding—This treatment achieves many of the same issues as veneers for less overall cost, but it does not last as long and isn't as durable. To make the best decision for your smile, you'll need to weigh the pros and cons of each of these treatments.
Veneers—Compared to other cosmetic treatments, veneers may cost more, but they usually end up providing the longest lasting, most realistic looking results.
How to Make Veneers Affordable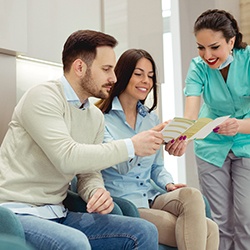 Although your insurance probably doesn't apply to veneers, our team at Beach Dental provides other ways to lighten the burden of paying for treatment. To start, we have a plan for those who do not have insurance benefits, called the Patient Loyalty Plan. This includes a certain discount on most services, such as veneers. We are also currently offering a complimentary cosmetic consultation, which means you don't pay for the first appointment where we examine you and talk about your treatment options. Finally, third-party financing is available through CareCredit, which breaks down the overall cost into smaller monthly payments.
Porcelain Veneers FAQs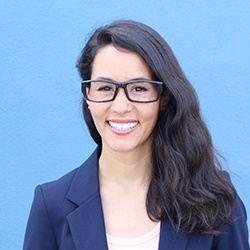 At Beach Dental, we want to make sure you receive the right treatment for your smile and feel confident in your choice. If you are thinking about veneers in Westhampton or have questions about this treatment, we invite you to schedule a consultation and ask! We have responded to some of the most frequent inquiries here and encourage you to take a quick look. Otherwise, we'll be happy to address your concerns during your appointment.
Is It Painful to Get Veneers?
Part of the process is removing a portion of enamel from the front surface of the tooth. Depending on how close to the inner layers of the tooth we come, it could potentially be an uncomfortable experience, which is why, most of the time, we administer a local anesthetic. Throughout the procedure, you shouldn't feel anything. With temporary veneers, you may have some mild sensitivity, but your permanent veneers are designed to adequately cover the front side of your teeth for protection against sensitivity.
Are There Any Diet Restrictions with Veneers?
When the temporary veneers are attached, they are meant to stay in place for a limited time. As a result, you should probably avoid eating overly sticky or gummy foods, which could cause the veneers to come off. Along the same lines, you may also want to stay away from excessively hard foods like chips or certain nuts. However, once your permanent, custom veneers have been bonded onto your teeth, you can treat them just as you would your real enamel and eat whatever you want basically. Just keep in mind that, although the veneers are more durable and stain resistant than natural teeth, they too can discolor and wear down over time. The easier you are on your veneers, the longer they are likely to last.
Do Veneers Feel Natural?
Depending on the changes the veneers make to your smile, they may feel a little different at first. In rare cases, they can even cause a temporary lisp. However, most patients report that veneers feel completely comfortable and realistic. Give yourself a bit of time to adjust to your veneers, but definitely let us know if anything still feels off or wrong after a few days, so we can make any necessary changes.
Can You Whiten Veneers?
The porcelain material used to create veneers does not respond to the active whitening ingredients. As a result, we strongly recommend whitening your teeth prior to getting veneers so that they match in color for as long as possible. Over the course of time, you may see your veneers start to fade or discolor; unfortunately, there isn't really a way to reverse the discoloration once it sets in, meaning that the veneers will need to be replaced to give you back the brilliant white you want.