Meet Your Fabulous Westhampton Dental Team
Our dental team is like one big family, and we can't wait to welcome you into it! We have an amazing ability to help people feel right at home, even if you are coming to see us for the first time. Behind our friendly faces is a group of dedicated dental professionals with the primary goal of ensuring your experience is as smooth and easy as possible. You can start getting to know everyone by reading on below!
Julia - Office Manager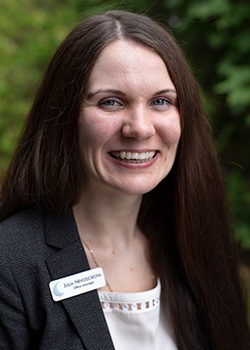 Julia really loves the variety of her position as Beach Dental's office manager. The work is always interesting and challenging – no two days are the same! She also really enjoys seeing how people's lives are positively changed through their efforts. She has her associate degree from the University of Social Studies in Lithuania and has also attended Suffolk Community College. She is currently working on completing a business management degree with an accounting concentration at SUNY Empire State College. She is certified in CPR and OSHA.
Originally from Lithuania, Julia has a husband and young son at home. Whenever she has free time, she enjoys making pancakes with her son on Sunday mornings, swimming, traveling by car across the United States, and hanging out at the beach. She speaks four languages fluently!
Christina - Dental Assistant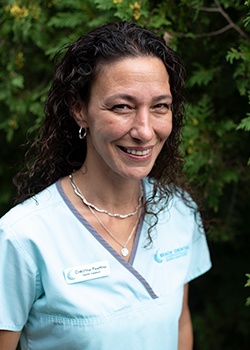 Christina hails from West Islip, and she's been working in the dental field for over two decades now. After attending Suffolk County Community College, she received her oral healthcare education from the Dental Auxiliary Training Center. She has also attended many continuing education courses throughout her career and is certified in CPR and OSHA. Her favorite part of this position is being able to help patients feel more comfortable!
Christina is proud to have raised a wonderful son. Whenever she's not busy at Beach Dental, she enjoys planting flowers and designing gardens. She's also been a volunteer EMT since 2005 at Mastic Beach Ambulance.
Kathy - Dental Assistant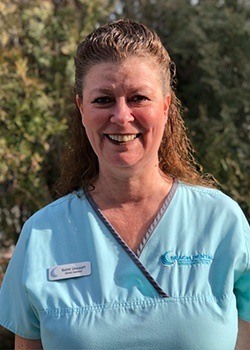 Kathy has been working in oral healthcare for nearly three decades now, and she really loves working directly with people in order to help improve their overall health. A Medford native, she has a degree in Court Stenography from Long Island Business Institute.
Kathy is the proud mother of one grown daughter and the proud grandmother of a little grandson too. She's been happily married to her husband for over 20 years. Her passions outside of dentistry include animals, animals, and more animals! She also enjoys hiking and playing with her grandson. People always tell her she's an exceptional cook, and she actually caters on the side.
Leah - Dental Hygienist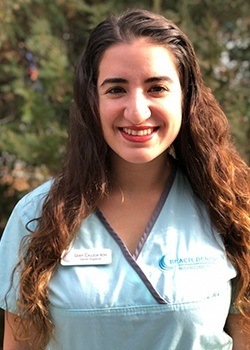 Originally from Selden, Leah has been working in the dental world for over a decade so far. She has her degree in business administration from Suffolk County Community College and has also studied dental hygiene at Farmingdale State College. She has advanced training in infant/child/adult CPR, local anesthesia, nitrous oxide administration, teeth whitening, sealant placement, laser dentistry, and more. Her favorite part of working at Beach Dental is being able to communicate with patients about their oral health to them better their overall wellness.
Leah is married to Anthony, and they have two pitbull girls! When she isn't busy at work, her hobbies include singing, going on vacations, spending time at the beach, and hanging with her pups, of course. In addition to her dental expertise, she's also a licensed cosmetologist.
Lisa - Dental Hygienist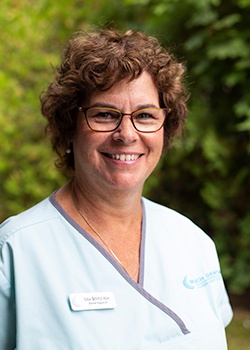 Lisa earned her education from both Suffolk County Community College and Farmingdale State College. Today, her time spent improving smiles in this wonderful community spans over 3 decades and counting! She loves spending so much time with her coworkers every day, who are all caring and skilled professionals. She also looks forward to seeing her wonderful patients.
Lisa and her husband have three married children and four grandchildren. She loves spending quality time with her family and friends when she isn't busy at work, as well as relaxing on beautiful beaches.
Yessenia - Dental Assistant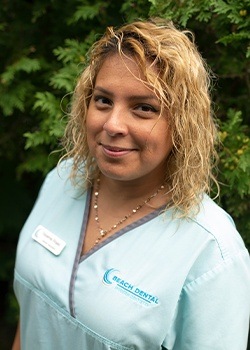 Yessenia is originally from Brooklyn, and she attended Newtown High School. Today, what she enjoys most about her position at Beach Dental is that the entire team shares the same vision and is dedicated to helping patients and their smiles thrive!
At home, Yessenia has two beautiful boys who are athletic, smart, and determined. Whenever she has free time, you can often find her taking long, relaxing walks around her neighborhood. She's also very passionate about singing; it comes from deep within her soul, mind, and heart. She puts everything she can into it! Her favorite song to sing is Ed Sheeran's "Dive."