Dentist – Westhampton, NY
Get to Know
Dr. Daniel Lim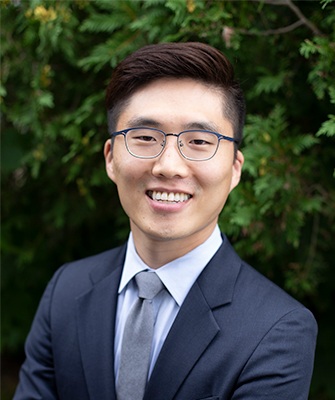 Dr. Lim dedicates himself every day to help his patients at Beach Dental achieve truly gorgeous smiles that can drastically improve their day-to-day lives – and one of his favorite parts of the job is getting lots of hugs in return! You can start getting to know the most huggable dentist in Westhampton by reading on below.
Why did you become a dentist?
Throughout high school and college, Dr. Lim struggled with severe acne. However, his teeth gave him a big boost in self-confidence, which helped him hold his head high throughout his difficult formative years. When he was deciding on what his career should be, he believed it would be extremely rewarding to help even just one person boost their self-confidence by giving them whiter, straighter teeth. So far, this path has been the perfect fit for him!
Where did you study dentistry?
After attending Brown University for his undergraduate degree, Dr. Lim completed his doctorate at the prestigious Tufts University School of Dental Medicine. He also completed a General Practice Residency at Yale-New Haven Hospital. Today, he focuses on helping his patients achieve sustained oral health for the benefit of their overall wellbeing. This means that he looks at everything that supports the teeth during his evaluations, including the jaw muscles, jaw bones, and gum tissue. To become an expert in this type of comprehensive care, he attends monthly Spear study club sessions with specialists and picks their brains while discussing complex cases. He's also received lots of advanced training in helping patients with complex medical histories and intellectual disabilities.
Dr. Lim is currently a member of the following organizations:
American Dental Association
New York State Dental Association
Spear Education
What do you like to do at home?
Whenever he's not at Beach Dental, Dr. Lim enjoys spending his free time working with special needs patients at a nearby community health center. For him, nothing is more rewarding than helping a patient who normally doesn't have access to dental care. His personal hobbies include doing outdoor activities like camping and hiking. Here's an interesting fact about him: he likes eating steamed broccoli for breakfast!